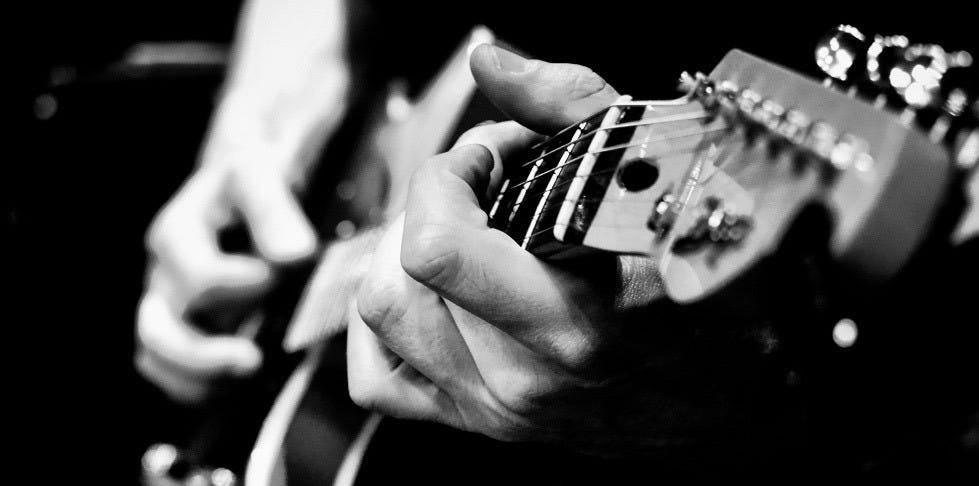 Do you need a guitarist for a live performance
or a studio session?
Do you need help learning electric or acoustic guitar?
Do you need good sounding and well played soundfiles
recorded in a decent homestudio?

Feel free to contact me!
Werner Koeck
studied electric guitar, electric bass & big band arrangement
@ Conservatory of the City of Vienna (MUK) with Claus Spechtl, Harald Putz, Thomas Huber and Heinz Czadek. Further studies included lessons with Mick Goodrick, Wayne Krantz, Jim Kelly, Mark White, Jerry Bergonzi and a scholarship from Berklee College/Boston.

Werner works as a professional guitarist, composer/arranger and music educator (MS Traismauer, MS Oberwölbling, MS Waidhofen/Thaya, ...).

Through the years he has had the chance to work/perform live or in the studio with artists such as ...

... Insieme, Russkaja, Andreas Gabalier, Francine Jordi, Moodsart, Markus Zahrl Group, Horny Funk Brothers, Harald Prünster, MIA, Roberto Blanco, James Cottriall, Smart Alec, Ramona Rotstich, Schmidhammer, Alexander Marcus, Christine Hödl, Gerald Votava, Manuel Ortega, Andy Lee Lang, Dennis Jale, Andrew Young, Drew Sarich, Adi Hirschal, Caroline Vasicek, Spiegelbild, ANKE Schaubrenner, Soulfood, Männertherapie, FNL, DoubleU, Bill Holman, Jeff Hamilton, Flip Phillips, John La Porta, Phil Wilson, Han Soo Young a. o.


Werner also performs regularly in theater- and musical productions (Wiener Metropol, Josefstadt/Kammerspiele, 82er Haus, WUK, Dschungel Wien a. o.) and appeared at the Austrian late night TV-show "Willkommen Österreich".
Werner´s live performances include concerts and tours in Austria, Germany, Switzerland, Denmark, Netherlands, Italy, Spain, Croatia, Czech, Hungary and the USA.

By the way ... Werner is a little gear-head. He loves all kinds of good guitars, handwired valveamps and especially FX pedals.
I am constantly working on new material, composing, arranging or recording music
... for example the latest CD of Markus Zahrl
or projects like this => https://www.youtube.com/watch?v=7CZpOAVCPhE

Here you can also find some snippets from live- and studiorecordings I had with the bands
Insieme, Schmidhammer, Ramona Rotstich, Smart Alec, Männertherapie, FNL & Double U :
(all rights belong to the artists / their publishing companies)
(c) Andreas Müller Photowelt
(c) Andreas Müller Photowelt